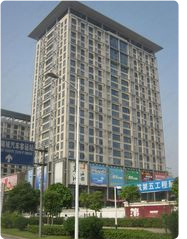 Dongguan Hometex Imp. & Exp. Co., Ltd.
Found in 2005, Dongguan Hometex Imp. & Exp. Co., Ltd. has independent legal person status and import & export license. Our scope of business is goods & technology import and export, national commercial business. Also, Hometex has obtained the award Enterprise of Observing Contract and Valuing Credit.
Hometex concentrate in Import & Export Trade, Import & Export Agent, Import & Export Logistics, Investment & Cooperation and International Market Development, etc¡­ Hometex is form of board General Manager Office, Administration Department, Accounting Department, International Trade Department, Import & Export Department and Investment Department; at the same time, we have a own company Original Hometex International Co., Limited in Hong Kong. Also, Hometex has Arts & Crafts Manufactory, Garment Manufactory, Lace Manufactory, Bedding Products Manufactory, Furniture Manufactory, Toy Manufactory, Clocks & Watches Manufactory, Electrical Products Manufactory, Digital Products Manufactory, Machine Manufactory and Yacht Manufactory, etc¡­We are the world¡¯s manufactory.
Hometex mainly deal in Home Textiles, Furniture & Home Decoration , Garments, Sport, Travel & Recreation Products, Toys, Clocks & Watches, Gifts & Premiums, Bag, Digital & Electronic Products, Machine and Yacht. Our products have good quality and sold all over the world.
Hometex now has established trade relations around the world and is capable of developing ocean trade with the sprit of ¡°Base on China, Aim at World¡±. Also, Hometex received the confidence of clients with strict business style and outstanding service credit.